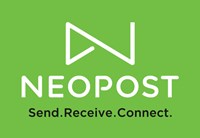 AIMS stands for Automation, Integration & Management System
AIMS is seamlessly integrated to the data logging and statistical functions of Neopost's inserters using our Integrated Mail Operating System (IMOS). The high integrity features of IMOS record the progress of every mailpiece it processes, create statistical data on every job run and transfer that data to AIMS. By combining this level of integrity and detail with a SQL database server and browser-based application, we have created a modern, intuitive way to manage both your mail center and every individual mailpiece with total confidence.
Connected to DS-200, 1200 or 1200 G3, it provides,
Dynamic Dashboard of Inserter activity.
Statistical Analysis Reports for Inserters, Applications or Operators.
Real-Time Data-Logs of MailPieces processed.
Closed Loop functionality, when combined with Neopost OMS packages.
Integration facilities to packages from other vendors, know as ADF suites.
Downloads