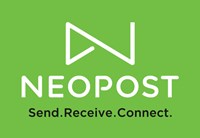 Production Folder Inserter - DS-1200 G3
Whatever your business requirements, the DS-1200 G3 can be configured with the appropriate modules to precisely meet them.
DS-1200 G3, the third generation of Neopost inserter offers even more flexibility and efficiency for your mail processing and scores with its ease of use. With the IMOS-touch screen monitor, you can program jobs within seconds, and select job change easily. 
The system will adapt to all of your transactional, transpromotional, and personalized direct mail applications.
With AIMS 1000 software we can adapt to 3rd party folder inserter for (Closed Loop) solution fully integrated.
Comes standard with Automated Insertion Management System (AIMS-100)
Real time internal control provides total mail security and closed loop tracking
Wide variety of inserts, from flyers and return envelopes through to thick booklets and even CD's can be fed from a range of insert feeders
High capacity removable trolleys can be loaded off-line, directly from a printer
Speed

: up to 12.000 envelopes or 26.000 sheets per hour

Volume

: more than 200,000 inserts per month
Downloads