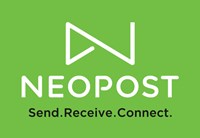 High Volume Folder Inserter - DS-150i
Easy-to-load trays and an intuitive paper path help the operator to quickly get a feel for the system.
Fast, easy access to all parts of the system reduces stoppage to minimum.
High-capacity feeders, fast accumulation, and on-the-fly envelope loading - all save you time.
Volume:   up to 150.000 inserts per month

Speed:     up to 4.500 envelopes per hour (C5/6)

Models:    modular system, therefore numerous configurations possible
Downloads