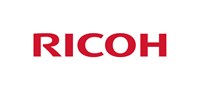 Share information inside and outside your office in multiple ways including advanced copying, printing, scanning and faxing using the versatile RICOH MP 3054. Save time with preset shortcuts to frequently used document tasks and by printing from your smart phone. You can even monitor user activity and energy consumption remotely.
You can personally accessorize your MP 3054, but if you're interested in a pre-configured, ready-to-ship option, check out our new Signature Series. Designed with the most popular combination of features and benefits, our Signature Series lets you choose the specific pre-configured bundle that best fits your business needs — all while helping you save time and money, and providing easy installation.
Features & Benefits
Share information faster 
When you replace individual devices with a multifunction printer (MFP), you save time and money by consolidating tasks, supplies and support. More important, you can capture, manage, use and share information faster. The MP 3054 revs up your small office or workgroup with customized workflows, scan-to functions, support for mobile or remote workers and more.
Complete tasks using your mobile device 
Even when you're away from the office, you're close to the information you need to share with others. The MFPs integrate with Ricoh's optional HotSpot Enterprise, so you can print directly to an MFP. Be even more productive with the RICOH Smart Device Connector app, which allows you to use the copy, print, scan and fax capabilities of the MFP directly from mobile devices.
Expedite workflows with scan and scan-to functions
Scan your documents in color or black and white. The high-compression PDF function helps keep file sizes small while maintaining image quality. When you need to distribute hardcopy documents right away, use the scan-to-email function. Or, when you want to share and archive documents automatically, configure the scan-to-folder function or use the standard file transfer protocol (FTP).
Send and receive faxes electronically
Skip the expense of multiple fax lines. Send faxes from a PC or use IP faxing to deliver information right away to conventional fax numbers. You can even route inbound faxes to an email address or network folder to get information to a recipient quickly.
Keep it simple and easy
Avoid complicated technology and the cost of underutilized devices. Save time on our MFPs by accessing your customized, easy-to-set up home screen. You can preview pages on USB or SD cards before you print them so you know the job is accurate. And, if a misfeed occurs, the MFP offers easy-to-follow animations and LED guides to help you identify and resolve the problem.