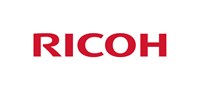 A future of Mobility and Flexibility
EveryonePrint makes it easy to securely print to corporate printers from any smartphone, tablet, or mobile computer without the need to have anything installed on the end-user device. With EveryonePrint installed on-premise, employees and visitors can securely print using any computer or mobile device, whether they are onsite or on the other side of the world at a satellite office or customer site. EveryonePrint works for any business, whether you have one printer or a thousand, and it fully integrates with your existing printing infrastructure.
EveryonePrint works with printers from all major manufacturers. It integrates with Active Directory/LDAP for user authentication, and virtually all print accounting and print management systems to make sure all prints are properly accounted for. 
Downloads