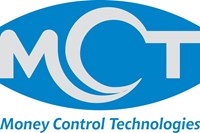 K-box is the latest generation cash register by MCT, innovative design, versatile and light, that "lights up" your store.
Double high brightness display
Roll change quick loading thanks to "Easy Loading" and roll door with mounting hinge
Detailed design
Integrated keypad flush.
Choose your color from silver, blue, green, white and orange.
HARDWARE
Display: LCD backlit, 2-line by 16-character alphanumeric 10mm (Operator side) and Backlit LCD, 1 line with 16 characters alphanumeric 15mm (Customer side).
Keyboard: Standard 38 keys (max 45) configurable waterproof pouring liquids (waterproof).
Printer: Thermal high-quality graphics.
Roll: Width 57.5 mm, diameter 50 mm.
Print speed: 80 mm / sec
Print quality: 80 dots / mm
Daily Journal: Electronic format on MultimediaCard MCT.
Sensors: Paper End (waste 0), head temperature, printer cover open.
Interfaces:  1 RS 232 with RJ45 connector for connection to PC and barcode reader / 1 RJ11 connector for connecting drawer, 12v.
Cabinet: Compact 290P x 280b x 137h mm, equipped with wiring compartment for cables and retractable housing sector power retractable cover slip out additional system designed for use outdoors (optional).
Supply: External power supply, OUT 12Vdc / 36W, power cable car (optional) or battery (external) for use in walking version.
SOFTWARE FEATURES
Graphics features: 24 characters per line, featuring Store Logo customizations, and supports up to 4 receipt logos for promotional messages.
Features: Cancellation, reversal item, reversal receipt, goods returns, receipts, withdrawals, opening the drawer, percentage + / discounts and surcharges, end of day,VAT reporting.
Departments and PLU: 5 departments keyboard expandable up to 10 directly accessible using quick buttons, programmable LALO-HALO. Up to 1,000 PLU with numeric code (EAN / UPCA) and 12 descriptive characters.
Readings: Electronic journal reading to printer and PC; Reading fiscal memory to printer option, with parameters ranging from date to date, and/or date with amounts; electronic journal reading with full report, from date to date, and/or date of receipt to receipt. Daily reports and by departments, VAT rates, PLU, and time slots.
Management Operators: Up to 4 with login / logout and user access codes.
Miscellaneous Functions: Voice option to issue fiscal code or VAT, calculating the rest, Online Support and User Friendly, programmable scrolling message, connection to a PC running the fiscal printer protocol MCT and Xon-Xoff.