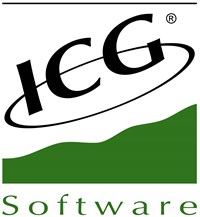 The most complete solution for Retail
Since 1985, ICG Software are providing software solutions for small and huge companies, hotels, chains and franchises, and Points of Sale for Hospitality and retail.
ICG earmark a high percentage of their benefits for research and development, to launch the most innovative software applications. They are present in a big number of countries, where they choose the best professionals on the market to introduce their applications, which to date has been translated to 14 different languages.
SG Solutions is proud to represent ICG Software in Malta. The main product promoted locally is the ICG FlatPOS.
The FlatPOS is ideal for generic Retail, Boutiques, Shoes Markets, Sports outlets, Super Markets, Beauty and Style retails, Perfume and Healthcare and much more.
A Point of Sale solution for each need
Main advantages:
• Reliable: Data is always protected, even during rush hours and multi-user environments.
• Secure: Users are identified through fingerprint to access to their functions and allowances. The system audits all the actions done by employees.
• Accurate: Guarantees cash control, simplifies cash count and reduces theft risk.
• Scalable: Adaptable to each business size, from a small business to a chain with hundreds of branches.
• Profitable: Get higher sales turnover and help to reduce products waste and staff cost.
• Customizable: Specific functions can be added to the program
Other additional solutions:
PocketManager
Handheld solution for the warehouse management
It is an online working system for handhelds with barcode reader that works in real time with ICGManager and FrontRetail database.
ICGPlanner
Software for staff management, time clock, absence monitoring...
It is a basic tool that allows to control staff presence and absence.
• Check employees status, punctuality, absences from work, vacations, medical leaves, etc...
• Plan timetables, work shifts and workdays taking into account staff availability.
• Compare schedule with time clock registers.
• Improve productivity.
• Help taking company decisions and reduce time dedicated to manage staff.
BeatlePOS Technical specifications
Features
15" Flat Panel touch screen
Aluminium case
Fanless CPU refrigeration
Reclining screen, moisture and dust resistant (IP66)
Multitude of accessories to adapt it to your business
all cables are hidden inside the terminal
- CPU Intel ® Bay Trail (Quad Core) 2 Ghz with L2 Cache 2MB
- Memory 4 Gb RAM DDRIII 1333 Mhz. (Max. 8 Gb)
- Hard Disk 64 GB SSD, SATA 2,5"
- Resolution 1024x768
- Connectors 4 USB, 4 serial ports, 1 drawer port, 1 VGA, 2 audio, 1 Mini Din
- Network Conector Gigabit RJ-45 (Local Network)
- Refrigeration Aluminium case and CPU Fanless system
- Dimensions (Wide) 363.4 x (max. high) 205.9 x (lenght) 315.2 mm Weight 7 Kgs. / 15,43 Lbs